Shaped Hollows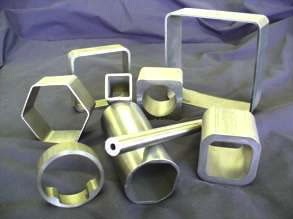 Nu-Tech combines its pipe and shape producing capabilities to produce hollow sections with contoured OD's and ID's.
Products such as those shown below are produced for nuclear and medical applications as well as for industrial and office equipment manufacture.
If it is hollow, round, square, rectangular or hexagonal, think of Nu-Tech.