About Us
Nu-Tech Precision Metals is a major manufacturer of seamless Titanium pipe and tube in North America. We can produce standard and non-standard pipe sizes in just about any alloy.
We are the sole supplier of Zirconium alloy pressure tubes for the Canadian Nuclear industry.
Since 1960, we have gained worldwide recognition as a trusted manufacturer of specialty metal extrusions, fabricated parts and welded components using Titanium, Zirconium, Niobium, Hafnium, Tantalum, Beryllium, Copper Alloys, Nickel and Steel.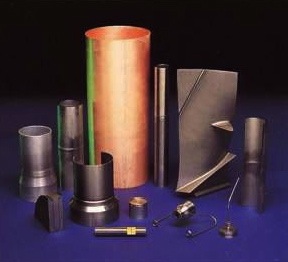 We manufacture complex, precision metal components for a wide variety of markets including:
nuclear

aerospace

medical

construction

chemical

military

mining

offshore drilling

sputtering

desalination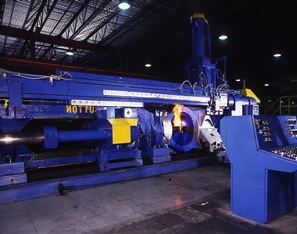 Nu-Tech is proud to be Canada's only commercial Electron Beam Welding facility. This specialized form of welding permits the permanent joining of dissimilar metals into precision components.
We also offer state-of-the-art welding processes such as Plasma Arc, GMAW (MIG) and GTAW (TIG).
We work with stainless steel, reactive and refractory materials and weld Titanium, Hastelloy, Zirconium, Monel, Copper and Beryllium.
We specialize in the production of complex seamless pipe, tube, rods and shapes in Titanium, Zirconium, Niobium, Hafnium, Tantalum and Beryllium. We also produce Titanium Clad Copper and Platinum Clad Titanium conductor bars for corrosive environments.
Our large machine shop and metal finishing department provide secondary operations such as cold drawing, honing and centreless grinding.