Clad Metals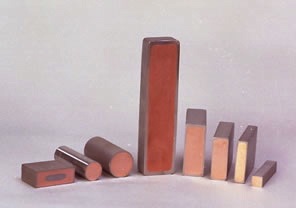 Nu-Tech has been producing co-extruded clad metal rounds, rectangles, shapes and hollows for over 30 years. The metals we have worked with include:
Titanium
Copper
Niobium
Platinum
Steel / Stainless Steel
Nickel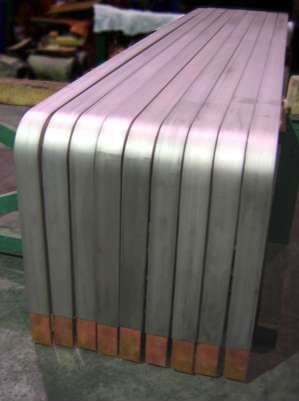 Billets are assembled using 2 or more of these metals and co-extruded to produce the desired shape.
The important advantage of co-extrusion is that a complete metallurgical bond is achieved between the metals. This bond ensures maximum current transfer to and maximum adhesion of the clad material. Our bonds have been successfully tested in numerous configurations employing eddy current, ultrasonic, and helium leak tests, and have proven to be completely bonded.
Nu-Tech is able to offer machining, bending and fabrication services in order to provide finished bus bar assemblies, electrical contact components, and couplings for connecting dissimilar metals.